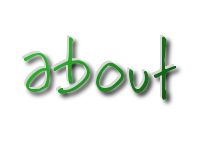 I am a lampwork artist, creating glass beads in the flame of an oxygen propane mix torch out of Italian glass. This is all done in my home studio in gorgeous Albuquerque, New Mexico. I also design jewelry from the beads I create. I currently sell my beads and other art in my on-line shop and I take orders for unique creations. Please contact me if you would like to commission a unique piece. Each bead is kiln annealled and carefully cleaned and inspected by me.

I guarantee my work

. If you should ever have a problem or concern with something you have purchased from me, please contact me.


Made in the Shade Vision:
My dream is to support my family and enhance youth through my art.
Made in the Shade is the marriage of what my family calls my "artsy-fartsy" side which has always wanted and needed to create things of beauty, and my passion to make a difference in the lives of our youth.
There are many young people who don't have a strong support system, or any support system around them. Consequently they grow up without guidance and love.
So, how does art help? A portion of all Made in the Shade sales go to help incarcerated youth and single moms in the Albuquerque New Mexico area. Also, my time and materials are donated to teach beading techniques to incarcerated teens. Every purchase you make does make a difference!

My name is Teresa Jones. I'm just a country girl living in the big city. My husband Wayne and I currenly live in Albuquerque New Mexico, a city with over 1/2 a million people. I grew up in rural Idaho, so Albuquerque is huge to me! The cool thing about Albuquerque is that it really has a small town feel to it. I'm not sure how they do that!! I love living here. The weather is great, the views are spectacular in any direction you look. I am enchanted by New Mexico. Perhaps that is why it is called "The Land of Enchantment".

If you would like to read some of the day to day happenings in my life, please check out my Facebook.

Our son, Mike, is now 30. Wow! They grow up so fast!
We have a granddaughter, Amara, who was born in August of 2006. She is great! She smiles all the time and her eyes light up when she sees a familiar face. She's an angel and such a joy!
Amara and her mom, Christina, Christmas 2006. It's grand fun to have her here every day to love and squeeze on!
We live in the very North End of Albuquerque "The North Valley". I love this area of town because we really are not in the city limits. Which means that we can have farm animals and most people around us do....horses, cows, chickens, it feels like the country. We just have 2 cats and one stray cat. I would like a goat or two to eat some of the weeds and for Amara to ride on! <tee hee> We could call it Teresa's farm!
When our son moved out, I converted his room into a studio and started teaching myself lampworking (the art of melting glass in a flame to create beads and sculptures). That was in 2005. I began with a hothead and about 10 rods of colored moretti (Italian) glass. Now I have a much better (read: quieter) torch (mini CC), an oxygen concentrator and a kiln. I began selling my little bead creations on ebay in 2006 and to any family and friends that were interested.
In late 2006 I was laid off from my job of 14 years at Intel Corp. I decided it was a good time to spend the effort to make Made in the Shade my full-time job and see if I could make a go of being a full-time artist. It is going suprisingly well. There is a lot of work involved with owning and running your own business, but it is very rewarding. And, the best part: I get to be home and play with my granddaughter every day! There are a lot of folks who are supporting me with their prayers, encouragement, and money. You know who you are! Somehow "Thank You" falls short of the gratitude I feel for the blessing you are to me.

So, that's it in a nutshell. One of these days I will write the long version for those of you who have a little time on your hands for reading.
---